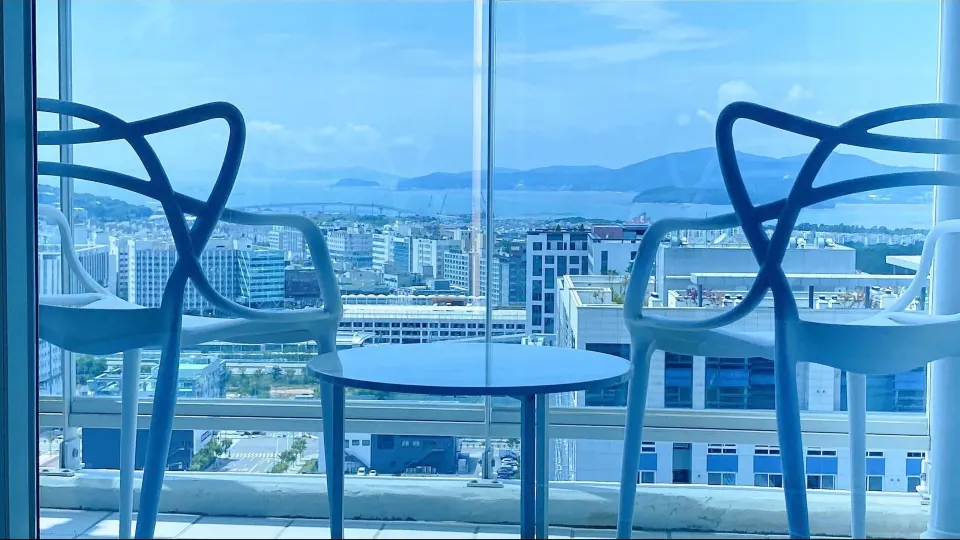 The Shine Hotel Incheon Airport in Incheon is situated 7.8 km away from the Incheon International Airport Cargo Terminal Station. This hotel offers modern and comfortable air-conditioned accommodation equipped with complimentary WiFi. Guests also have access to a lovely terrace, providing a pleasant space to relax and unwind.
Each unit at the Shine Hotel Incheon Airport features a fully equipped kitchen complete with a dining table, allowing guests to prepare their own meals in the convenience of their room. The rooms are also equipped with a flat-screen TV offering a wide range of satellite channels for entertainment. The private bathrooms in each unit are furnished with a shower and provide complimentary toiletries and a hairdryer for guests' convenience.
This hotel provides additional amenities such as a fridge, microwave, stovetop, and kettle in each unit. These facilities allow guests to store and prepare their own food and beverages during their stay, adding to the convenience and comfort of their experience.
For those interested in exploring the area, the Songdo Convensia is located 24 km from the aparthotel. Additionally, the Green Climate Fund office is also situated 24 km away. The Incheon International Airport, the nearest airport, is conveniently located just 9 km from the Shine Hotel Incheon Airport.
Shine Hotel Incheon Airport location:
Places of interest near the accommodation
Shine Hotel Incheon Airport
is an ideal choice for travelers looking to explore the beautiful city of Incheon, South Korea. Located at 15-7, Yeongjong-daero 196beon-gil, Jung-gu, Incheon, 22376, this hotel offers easy access to various tourist attractions, making it a convenient base for sightseeing.
One of the main advantages of staying at Shine Hotel Incheon Airport is its proximity to the subway. With quick subway access, guests can easily explore the city and visit popular landmarks. Let's delve into some of the touristic places that are worth visiting near the hotel:
1. Incheon Grand Park: A short subway ride from the hotel, Incheon Grand Park is a vast green space that offers a tranquil escape from the bustling city. Visitors can enjoy walking trails, beautiful gardens, and a zoo with various animal species.
2. Songdo Central Park: Known as a smart city, Songdo offers a futuristic experience. Located near the hotel, Songdo Central Park is a picturesque urban park with a man-made seawater lake, perfect for leisurely walks or bike rides.
3. Incheon Bridge: As one of the world's longest cable-stayed bridges, Incheon Bridge is a magnificent engineering marvel. Visitors can take a scenic drive or walk along the bridge to enjoy breathtaking views of the surrounding area.
4. Wolmido Island: Situated off the coast of Incheon, Wolmido Island is a popular tourist destination. With an amusement park, scenic walking paths, and delicious seafood restaurants, this island offers a fun-filled day trip for visitors of all ages.
5. Sinpo International Market: For a taste of local culture and flavors, a visit to Sinpo International Market is a must. This bustling market is filled with vendors selling fresh seafood, traditional Korean snacks, and a wide variety of souvenirs.
– MAKE YOUR RESERVATION AT THE LOWEST PRICE –
---
15-7, Yeongjong-daero 196beon-gil, Jung-gu, Incheon, 22376, South Korea