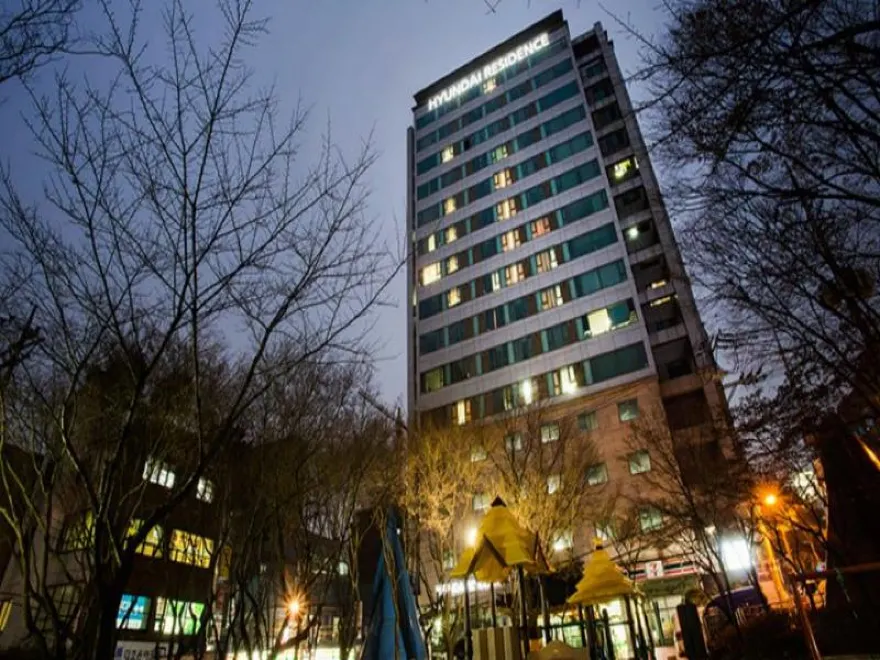 Located in Seoul's Jung-gu district, Hyundai Residence Seoul offers a convenient and comfortable stay for travelers. The hotel's prime location puts guests within a 5-minute drive of popular attractions such as Dongdaemun History and Culture Park and Myeongdong Street, allowing them to easily explore the city's vibrant culture and shopping scene.
For those looking to venture further, Lotte World is just 8 miles away from the hotel. This world-class amusement park offers a wide range of thrilling rides, entertainment shows, and shopping opportunities, making it a must-visit destination for families and thrill-seekers alike.
In addition, guests can also visit the famous Namdaemun Market, located only 1.4 miles from the hotel. This bustling market is known for its diverse range of products, including clothing, accessories, electronics, and local street food. It is a haven for bargain hunters and a great place to experience the vibrant atmosphere of Seoul.
Hyundai Residence Seoul provides comfortable accommodations and excellent amenities to ensure a pleasant stay for guests. The hotel offers a range of room options to suit different preferences and needs. Each room is equipped with modern facilities including comfortable beds, en-suite bathrooms, and complimentary Wi-Fi.
Guests can also enjoy a variety of on-site facilities, such as a fitness center, business center, and a 24-hour front desk. The hotel's friendly and attentive staff are always ready to assist with any requests or inquiries, ensuring a hassle-free stay for all guests.
In terms of dining options, the hotel features a restaurant where guests can indulge in a delicious selection of local and international dishes. Whether it's a hearty breakfast to start the day or a satisfying dinner after a day of exploring, the hotel's restaurant offers a delightful culinary experience.
Hyundai Residence location:
Places of interest near the accommodation
Hyundai Residence is located in the bustling neighborhood of Jung-gu in Seoul, South Korea. This prime location offers residents and visitors easy access to various touristic places worth exploring. Whether you are a history buff, a nature lover, or a food enthusiast, there is something for everyone near Hyundai Residence.
One of the must-visit attractions near Hyundai Residence is Gyeongbokgung Palace. This majestic palace, built in the 14th century, is a symbol of Korea's rich history and cultural heritage. Visitors can marvel at the intricate architecture, stroll through the beautiful gardens, and even witness the changing of the guard ceremony. Gyeongbokgung Palace is a true gem that should not be missed.
For those seeking a taste of traditional Korean culture, Insadong is the place to go. This vibrant neighborhood is known for its traditional teahouses, art galleries, and antique shops. Visitors can immerse themselves in the beauty of Korean art and craftsmanship while sipping on a cup of traditional tea.
Nature enthusiasts will be delighted to discover Namsan Park, located near Hyundai Residence. This urban oasis offers breathtaking views of the city and is home to the iconic N Seoul Tower. Visitors can hike through the lush trails, enjoy a picnic with friends or family, and even take a cable car ride to the top of the tower for a panoramic view of Seoul.
Food lovers will be spoiled for choice in the nearby neighborhood of Myeongdong. This bustling shopping district is famous for its street food stalls, offering a wide variety of delicious treats such as Korean fried chicken, Korean-style pancakes, and fish-shaped ice cream. Exploring the vibrant streets of Myeongdong is a feast for the senses.
To truly experience the vibrant and bustling atmosphere of Seoul, Dongdaemun Market is a must-visit. This bustling market is a shopping paradise, offering everything from trendy fashion items to traditional crafts. Visitors can browse through the countless shops and stalls, haggle for bargains, and immerse themselves in the lively atmosphere.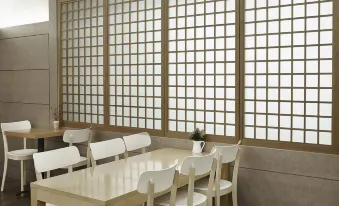 – MAKE YOUR RESERVATION AT THE LOWEST PRICE –
---
7-4 Mareunnae-ro 12-gil, Jung-gu, Seoul, 04559, South Korea